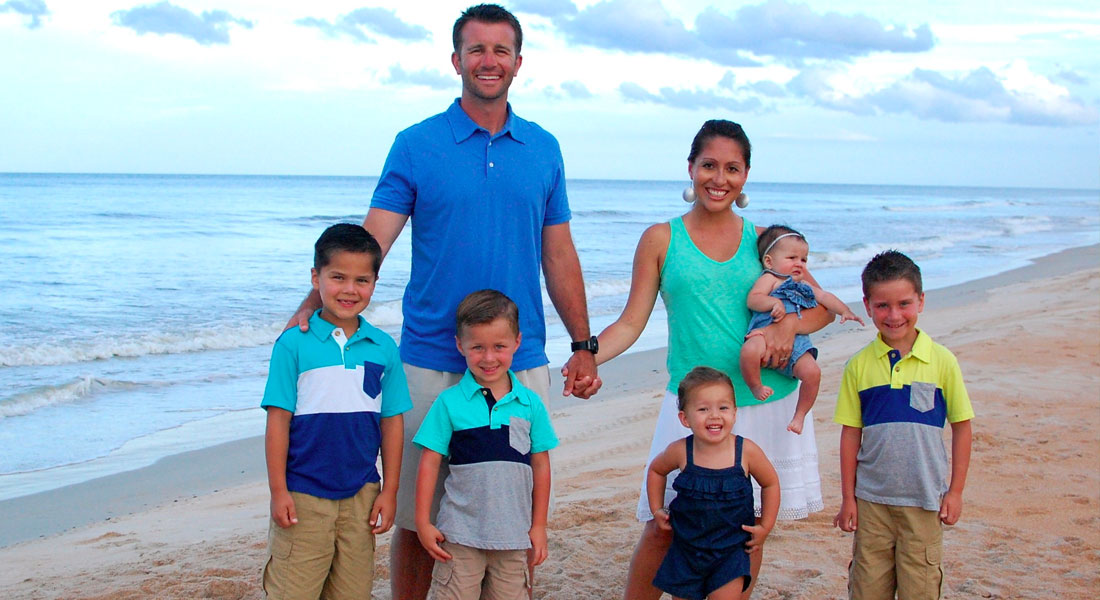 J
osh Greene was born and raised in Charlotte, North Carolina. He obtained a Bachelor of Arts in Christian Studies from North Greenville University in Tigerville, South Carolina in 2002. After graduating from North Greenville University, he moved to Louisville, Kentucky to attend The Southern Baptist Theological Seminary. While in seminary, Josh became involved with First Baptist Church Fairdale. In October of 2003, Josh began serving as the Youth and Children's Minister at FBC Fairdale. This ignited in Josh a deep love for the people of Fairdale. He is so energetic and excited about what he has seen God do among the young people of Fairdale.
In 2005, while still a student at the seminary in Louisville and while still serving at First Baptist Church Fairdale, Josh married his Ecuadorian wife Valeria, whom he had met at North Greenville College in SC and who was also studying at The Southern Baptist Theological Seminary. Together, they continued serving and loving the youth of Fairdale. In 2006, Josh obtained his Master of Divinity in Missions, Evangelism and Church Growth from The Southern Baptist Theological Seminary. Later that same year, Josh and Valeria decided to move from Louisville to Fairdale to be more involved in the community. They now have three sons, Joshua Carl, Jr., "JJ" (7 years old), Eli (6 years old), and Noah (4 years old) and daughters Carolina (2 years old) and Liliana. They love being a part of the community and enjoy taking family walks around Fairdale in the evenings.
Josh and Valeria both have passionate hearts for ministry. Together they have now been discipling teens and adults in Fairdale for ten plus years, and they have formed many meaningful relationships over the years. Also, they are both strongly interested in international ministry. Josh has been on several short-term mission trips to various countries and Valeria has either lived or served in many parts of the world. They desire to see FBC Fairdale become more and more of a missions-minded church.
Josh and Valeria's whole lives are committed to following Jesus Christ and allowing the Holy Spirit to work through them in order to show Jesus Christ as an all-satisfying treasure to others, that they too may embrace and follow Him.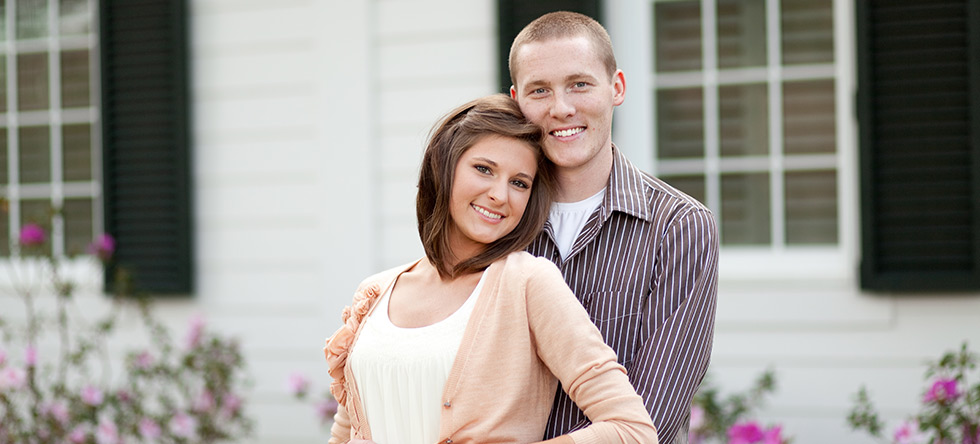 J
ake Beattie is a native of rural northeastern Pennsylvania. Growing up he and his family regularly attended their local Baptist Church and were very involved in many of the ministries there. Although Jake professed Christ at a young age, he did not truly understand his sin and the grace of God until he was on his own and away from home.
Jake joined the military and served as a Seabee in the United States Navy for 5 years directly out of high school. While in the military he was displaced to south Mississippi where the influence of Godly friends encouraged him to join a local church. From the teaching he received there and the circumstances that God brought into his life Jake began to know God. Jake surrendered his life to Christ at the age of 21 and has desired to know more and teach others about God ever since.
Around the age of 23 Jake felt a call to vocational ministry and decided to pursue a theological education at The Southern Baptist Theological Seminary. Through his time in South Mississippi Jake met his now-wife, Samantha. They married in the summer of 2011 and moved to Louisville to pursue Southern Seminary together. In the spring of 2014 they both graduated from the undergraduate program, Boyce College. Jake earned a Bachelor of Arts in Expository Preaching and Samantha earned a Bachelor of Science in Biblical Counseling. Jake is now pursuing his Masters of Divinity at Southern Seminary and Samantha works at the school as the Senior Administrative Assistant to the V.P. of Hospitality Services. They are both excited that God has brought them to Fairdale and look forward to all that He will accomplish in and throughout the community.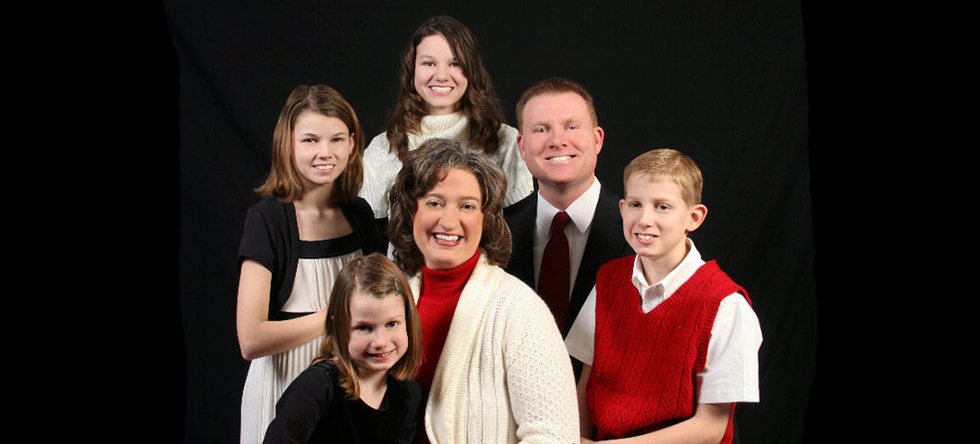 T
roy Harrison spent most of his life in the rolling hills of middle Tennessee. After making an uninformed decision to get baptized at age 11 and then living the next 16 years as a busy, but lost church member, Troy accepted God's free gift of grace and salvation at age 27. He was examined and ordained into the gospel ministry by Shelbyville Mills Baptist Church a few years later and proceeded to serve various associate roles at churches in Tennessee, Illinois, and Kentucky. He also had the privilege of assisting with a church plant in Chicago from 2007-2009.
Troy graduated from The Southern Baptist Theological Seminary with an M.A. in Leadership in 2011 and currently serves full-time at the seminary as the Executive Assistant to the Dean of the School of Church Ministries. Troy began his service to First Baptist Church in December 2012. He has been married to Jennifer for the past 18 years and has four children: Trinity, Chelsea, Andrew, and Kara Lynn.
Life Verse: "I have been crucified with Christ; and it is no longer I who live, but Christ who lives in me; and the life which I now live in the flesh I live by faith in the Son of God, who loved me and gave Himself up for me." – Galatians 2:20 (NASB)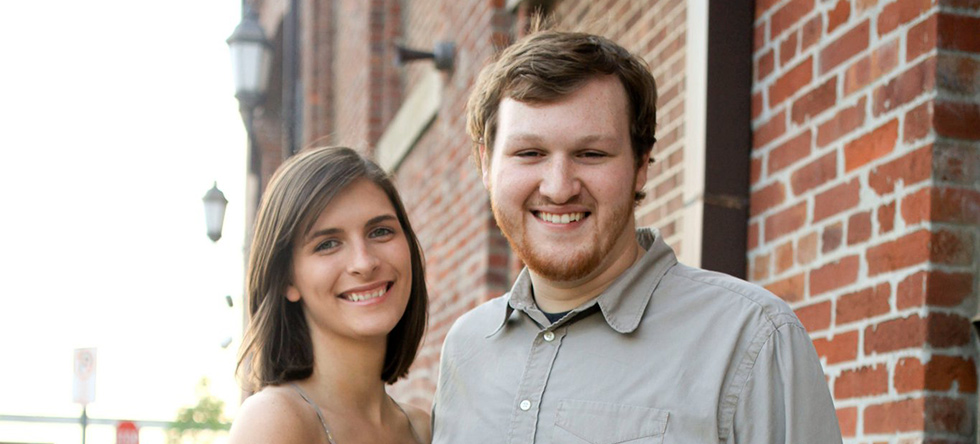 M
icah Loggins was born and raised in the suburbs of Birmingham, Alabama. He grew up in a Baptist church and made a profession of faith at age six. In middle school, he learned to sing and play guitar. Over time, he became a consistent part of the music ministry at his church. After high school, Micah studied Music Technology at the University of Alabama at Birmingham.
At about age 18, through a group of godly friends, he was awakened to God's grace in a powerful way. This led him to join those friends in planting a church in Birmingham. While at this new church, he began pursuing his now-wife Rachel and eventually married her in May of 2011. He served as Music Minister of their church until deciding to move to Kentucky to attend the Southern Baptist Theological Seminary. Micah is currently pursuing a Master of Arts in Worship Leadership while Rachel takes care of their newborn son Benjamin at home.

Deacons with our Pastoral Staff